Hybrid working is known to be the most creative and innovative environment for people. Research also indicates that people report the highest level of happiness if they mix working from home with working in the office – it adds collaboration and human connection to the deeper "big brain" work done at home. This month, one of our clients, Mike Stokes from Indicator, is sharing his experience and insights on a hybrid working model for sales teams.  
About 2 years ago when we were told to go home and stay home, we all set up makeshift offices in the spare room or garage and traded in the work shirts for tees and shoes for jandals. What started off as a novelty soon became the norm and most of us started working well from home (dependent on your home situation). Personally, I noticed my productivity increasing; however, I also noticed that someone else in my house (who will remain nameless) had a different experience. They struggled to work from home and still do. For me, however, I love it and now enjoy the hybrid model with a mix of time at home and in the office.
In our Mood of the Sales Leader 2022 report, we stated that 76% of salespeople want to have the opportunity to work from both home and the office. These same salespeople also reported that 81% of them were approached about a new role in 2021. These are significant statistics which highlight that, if you are not offering a hybrid working opportunity for both current and future employees, you are running a huge risk of not attracting or retaining staff. It's clear the decision about where employees work needs to be taken seriously and the answers may lie in your recruitment strategy, culture, productivity and in personal preferences. 
Recruitment is a major consideration. At the end of the first quarter in 2022, it is clear we have a massive people shortage in New Zealand, with a fear it may get worse if we begin to lose more people to the higher wage economies such as Australia. Most of our clients are desperately trying to find staff and it is hard work. If you are not offering more flexibility, you are going to struggle with finding and retaining people. On the positive side, however, the way that we are now working is opening the opportunity of working with others outside of your region or even country.
Which brings us to culture – when a positive workplace culture is fostered, employees are happier, are more committed to their employer, and are more loyal – which has got to be good in this employment market. If your company works solely from home, then your work culture may be at risk for several reasons. Some working from the office, others working from home can cause siloes and, additionally, if people feel that they are being mandated, this too is putting the culture at risk. 
We have just had the pleasure of having Kate Milburn from Umbrella Wellbeing present to the Sales Syndicate groups on "Leading in a hybrid working environment". According to Umbrella's research, hybrid workers are happiest and most innovative. She also mentioned "the Switch" – when you are working on something then someone asks you a question and you quickly need to shift your attention. Constantly doing this is mentally exhausting and challenging when working on anything meaningful. I know I suffer from this and prefer any deep thinking to occur at my home office – with limited distraction. Does this mean we could go back to the old days of working from an office with less open-plan working?
The exciting thing is that we are now setting up a new way of working that will develop over the next few years but, essentially, we are talking about employee experience. As Richard Branson famously said, "If you take care of your employees, they will take care of your clients". 
11 areas to think about when setting up a hybrid working model for sales teams
Understand your goal is about creating a company with an excellent employee experience which in turn has so many positive impacts on your business, the culture and your clients

 

Map the culture DNA of your business – why it works, why it doesn't, what makes your business unique, what will we gain, what will we lose?

 

Engage your team early to be involved in providing insights before deciding
Ask your team to map their time – when are they at their most productive, when is it harder, where are they spending their time?
Communicate clearly why your company or team are moving to a hybrid working model and what is expected of each employee
Use internal communication platforms such as Slack or Flock

 

Recognise that CRM is more critical than ever to support productivity and customer experience
Compensate the reduction of time together with team away days, breakfasts, and social catch-ups online and offline
Recognise that a hybrid model may not work for everyone – understand people in those positions early and how to support them, and avoid discriminating against those who are seen in the office less
Decide if you need rules of remote working – time in the office or at home, set days, same days?
As life becomes increasingly blurred between personal and work time, discuss rules around after-hours emails, interrupting holidays, weekends.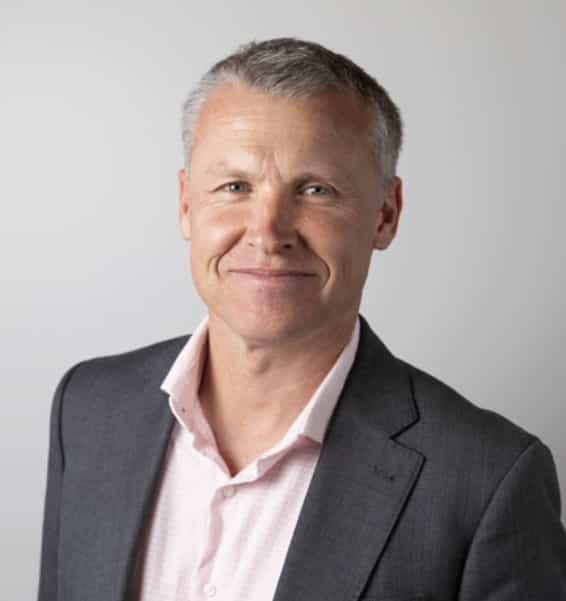 "Hybrid Day reflects the nature of working in today's world, and in my view this new model is worth celebrating." 
Mike Stokes is the founder and CEO of Indicator. Indicator is a sales development business that works with companies and individuals to enhance their sales and sales leadership performance. The business has a strong emphasis on sales leadership and works with clients across Australia and New Zealand. Mike believes that most companies are missing out on significant opportunities by not having a solid focus on enhancing their sales efforts.